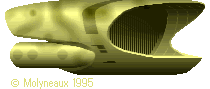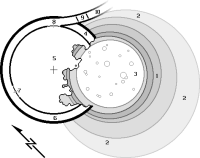 For Playmates Interactive Entertainment, 1994-95
Maelstrom (working title) was to have been an underwater action game using a Doom-type engine but featuring complex puzzles, numerous environments, and the ability to interact with another character. The goal of the game was to reach "Dante's Drop", the power source of an ancient alien facility found in a pacific atoll. Opposing the player were agents of a rival corporation, alien devices, and the animals which inhabited various "habitat domes".
I was contracted by Playmates to take a concept generated in-house and turn it into a full-fledged design. This involved refining the backstory, mapping the environments, defining the play mechanics, working out the control schemes, and integrating all of this information into a design document.
The project was put on hold in early 1995 and ultimately abandoned when resources were redirected to other projects further along in production.