It's a Museum... OF THE FUTURE!
Mood:
celebratory
Topic: Vacation
In Seattle with family.
Finally going to the Science Fiction Museum and Hall of Fame.
No photography. Rats! I wanted a pic of me with the 6-foot Next Generation Enterprise that my buddy Andy Probert designed. Alas.
Cool stuff abounds. Models and costumes and robots, oh my. I particularly like Luke Skywalker's lightsaber suspended a few inches from his severed hand.
My hands-down favorite thing has to be the full size Blade Runner "Spinner" flying car. I wanna ride!
Afterwards, it's a lunch for my brother in the Space Needle restaurant next door. I'm reminded of the joke as to why the restaurant in the Space Needle is the best one in Seattle: because it's the only restaurant in Seattle from which you can't see the Space Needle!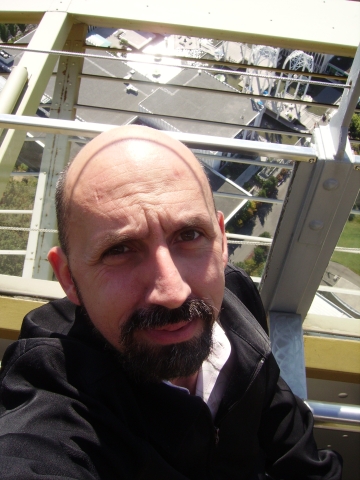 Posted by molyneaux at 12:01 AM PDT
Updated: Wednesday, 26 September 2007 8:22 PM PDT